The ECC Sports and Social Club, Showell Road, Wolverhampton, WV10 9NL will be the setting for a darts bonanza on Friday 14th December when local star and England International Jamie "Yozza" Hughes and reigning BDO Champion Glen "Duzza" Durrant will be taking part in an exhibition match.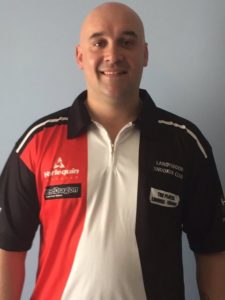 Jamie Hughes
Tickets for the evening will cost £10 each with the ticket stubs going into a draw whereby the owners of the drawn tickets will play Glen on stage. In addition to playing against Glen all players will receive a free complimentary professional photograph of Glen and the Lakeside Trophy.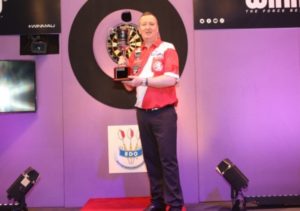 Glen Durrant
The evening will culminate in a head to head match between Glen and Jamie, so don't miss out on what will be a fantastic evening of top quality darts which will get underway at 7.00pm.
For more information or to arrange the purchase of a ticket call the ECC Club on 01902-424455 or contact Jamie on 07799-696567.
———————————
The ECC Club have got the new season of the Thursday Night Champions League underway and at the time of going to print the league is up to week three and leading the field with 37 points from his first eight games is Robert Pierce. Just behind Pierce with 35 points from seven games is Andy Vellender with third placed Jordan Ward a further four points adrift after he has played eight games. However it is early days as yet and as always anything could happen before the end of the season.
The big question is could five times champion Mick Baker, who hasn't played a game as yet, make it six consecutive wins?
———————————
The club's ECC 'A' team are enjoying a good spell in the local Tettenhall League currently riding high and third in the table just four points adrift of leaders Whitmore Reans WMC and second placed Hurst Hill.
———————————