RIP: Mick Lyden By Alan Towe – August 19, 2020
The darting world of the Midlands mourns the death of a well-known and extremely popular Mick Lyden, who on the 14th August at the age of 65 passed away suddenly but peacefully in his sleep with a suspected massive heart attack.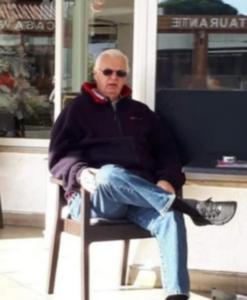 Mick, known to many by his nickname "Salad Dodger" was born in Middlesbrough but later moved down to live in Quinton, Birmingham, he was a notable figure throughout darts and well known for his larger than life charisma and infectious sense of humour.
Mick played for many pubs and clubs in various league and to mention but a few they were the Hillyfields and Quinton Members Club in the Harborne League, Alvechurch Club in the Bromsgrove League, the Bell in the Halesowen League, West Heath C.E.M in the Birmingham South West Birmingham Clubs League, Stirchley United in the Worcestershire Super League, Midland Red in the Warwickshire Super League plus he also did lots for charity as a member of the Sports Argus and Air Ambulance charity squads, his mischievous personality winning him friends wherever he played.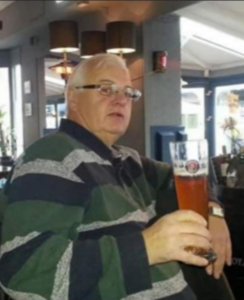 In 2002 with partner Stephen "Spag" Pasetti he won the coveted Harborne League Doubles title beating Jimmy Goode and Bruce Davenport in the final, just one of his many victories.
Mick leaves behind sons Michael and Matthew plus daughter Abbie, he was a man who was loved by many, he would do anything for anyone nothing was ever too much trouble for him.
Rest in Peace Mick you will be sorely missed by your family, friends and all of the darts fraternity.